Panel & floor insulation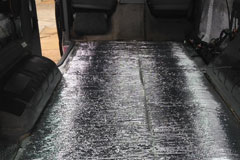 Insulation for your Mazda Bongo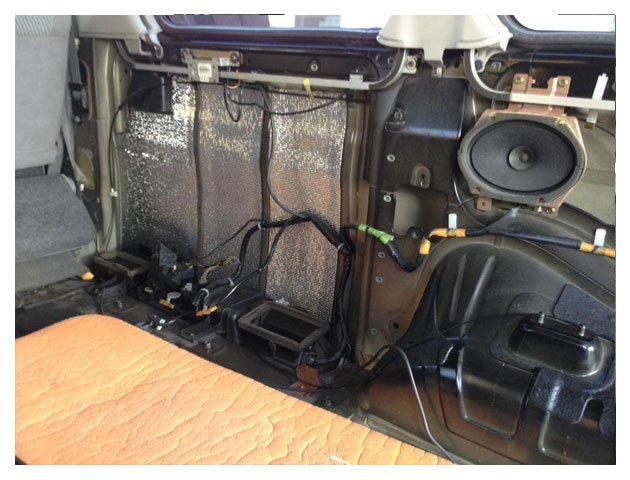 Insulation helps keep heat in your campervan and excess heat out, keeping you warm in the winter, and cool in the summer.
We use a 2 layer (where permitted) high quality 8mm closed foam Foil insulation at Bongo Mad which works by reflecting the heat back into the van rather than absorb heat like the glass wool type insulation.
The 8mm foam foil insulation is easy to work and cut to shape around the various internal contours of the vehicle and secured into place with special high temperature spray adhesive.
When insulating your van we that always ensure the van has adequate ventilation to allow the warm moist air to escape out of before the vapour has time to condense.
The insulation we use also works as a vapour barrier against condensation.
The 8mm foam backing with silver foil front provides excellent acoustic insulation and soundproofing and excellent thermal insulation.
Bongo Mad can insulate all or any part of the interior of your Mazda Bongo including:
Floor
Side Panels
Tailgate
Roof
Door Cards
Contact us to discuss your needs, options and for a competitive quote.
Save
Save
Save
Save