An essential for all Bongos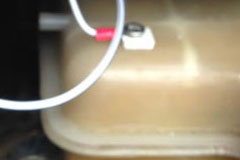 Mazda Bongo Low Level Coolant Alarm
Mazda Bongos are 20 years old plus, and if you ever looked underneath the two front seats you will have seen a multitude of rubber hoses weaving around like the spaghetti junction.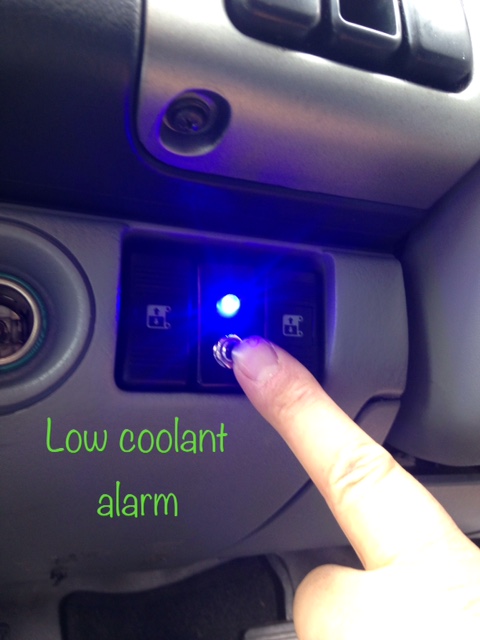 Unfortunately these hoses are prone to splitting without any notice which could cause the engine to overheat. Fitting a low level coolant alarm will give you an Early Warning System to help prevent any major head gasket problems.

At Bongo Mad we have fitted loads of coolant alarms. They take about two hours to fit then the only thing the customer has to do is have peace of mind knowing that their coolant system is now being monitored .. if there is a problem with the cooling level then both an audible alarm and visual alarm will go off.

The only other option is every time you go out to check the level of your coolant ....which can be quite a task... and unfortunately when you driving is no way to do that.

You can fit a coolant alarm yourself but it can be quite tricky. If mistakes are made could be quite costly. If Bongo Mad fit it we give you a lifetime guarantee for the length of keeping ownership of your Bongo.

This Low Level Coolant Alarm will almost always warn you before the engine temperature starts to rise and before much coolant has been lost and any extensive (and expensive) damage is caused.
The Bongo Madman says: "An essential addition to any Bongo in our opinion".
Save
Save
Save
Save
Save
Save
Save
Save